June 16 2019News
Weekend Baking: Banana Oat Muffins
There is nothing better then a warm muffin straight out of the oven. Compliment it with a cup of coffee or a giant mug of tea, and you've got yourself a winning combination. It's homely and it's comforting- especially on a cold winters day. To jazz up the traditional banana muffin, we have switched things up to our favourite recipe so that these muffins can not only be a delicious treat, but an amazing on-the-go breakfast, with heaps of oats and nuts to fuel you into the morning. They are ridiculously easy to make, with only 5-10 minutes prep time, and 20 minutes cooking time, so you can be devouring them in under half an hour.
Ingredients
2 cups of wholemeal spelt flour (any plain flour can be used).
1 teaspoon of baking powder.
1 teaspoon of cinnamon.
Half of cup of rolled oats, or rolled grains mix.
Third of a cup of walnuts, chopped roughly.
2 eggs.
Half a cup of honey.
Third of a cup of milk.
Third of a cup of olive oil.
2 large ripe bananas, mashed.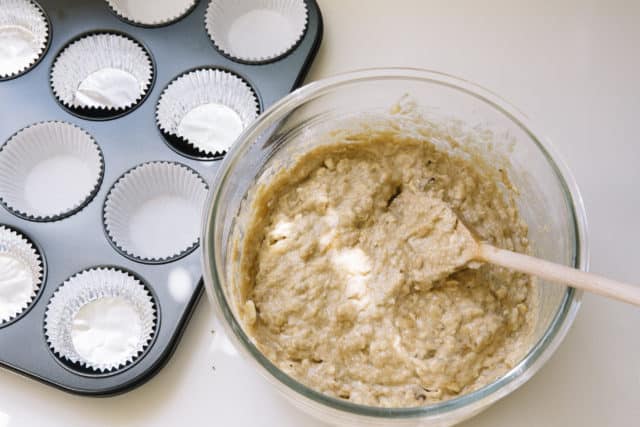 Method
Preheat your oven to 200 degrees Celsius, and line a muffin tin with large patty pans.
Combine all the dry ingredients into a large mixing bowl, and lightly mix.
Pour in the milk and oil and add the egg and mashed banana into the dry mixture; combine gently until all the dry ingredients are mixed well. Lastly add the honey and mix until honey is evenly spread throughout mixture. This recipe is not overly sweet, so if you prefer a sweeter muffin try adding more honey, or add some maple syrup to the mix. Alternatively also, if you prefer maple syrup to honey, feel free to substitute it.
Gently spoon out portions into the patty pans, and top with a sprinkle of oats of left over walnuts before popping them in the oven.
Bake in the oven for about 20 minutes, or until the tops are golden and muffins are cooked in the centre. To check, use a skewer to test the centre. If the skewer removes cleanly, then the muffins are done. No need to wait for the muffins to cool either, in our opinion they are best served warm with some butter and a little extra honey. Who has the patience to wait anyway? We certainly don't! So get baking and enjoy your weekend tucking into some delicious and healthy muffins.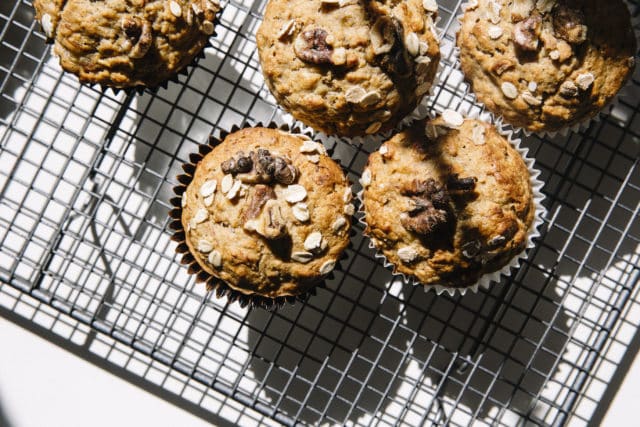 Mixture should make approximately 12 large muffins.
return to news