Sweet Potato 'Toast' Two Ways
If you need to change up your breakfast routine from the classic eggs on toast combination, or your smashed avocado has been lacking some flare, then it's time to switch up the toast with sweet potato. Not only is it a natural gluten free option, it's also just as easy to prepare as popping a piece of bread in the toaster. Simply cut the sweet potato into 1cm long pieces, pop it in a hot sandwich press for a few minutes, and the 'toast' is sorted. Next up, the only thing to decide is what toppings you'd prefer. We've got three great options to try out, but with such a versatile base there's no end to the possible combinations to try.
The Smashed Avo Twist
Goats cheese, Avo and green peas smashed.
Drizzle with olive oil and lemon,
And add plenty of salt, pepper and extra peas to garnish.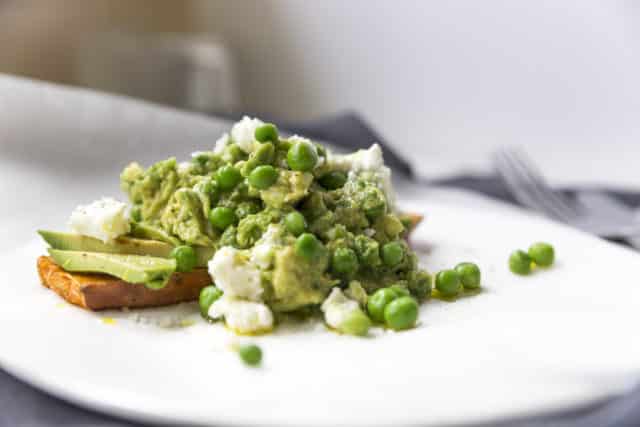 The Eastern
First Spread a generous layer of hummus.
Then add a soft boiled egg, and finish with a sprinkle of Duhka and Pepitas.
Note:
To soft boil an egg, bring the eggs to the boil and simmer for only 3-4 minutes.Allow to cool and peel gently.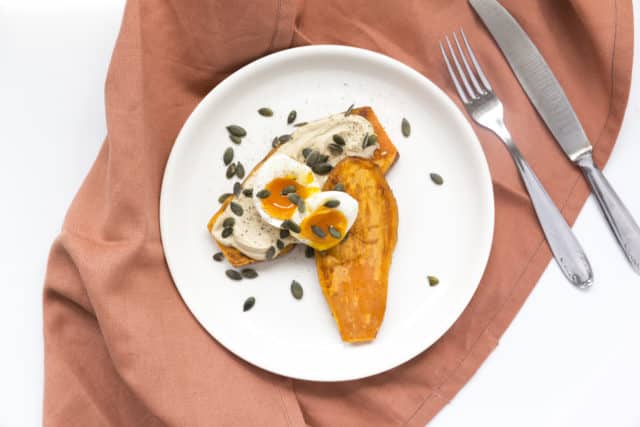 The European
Spread a thin layer of goats cheese.
Cut cherry tomatoes and layer on top, finish with olive oil and a drizzle of balsamic.
Most people resort to toast because its quick, it's simple and you can add almost anything as its topping. However, sweet potato is exactly the same. It cooks in minutes, and holds its shape firmly. Best part is it's different and it's here to jazz up your mornings.
return to news