May 20 2018News
Regional Farmers Markets
Farmers markets are now happening across Victoria almost every Saturday and Sunday, and with such amazing quality produce local to our state, it would be silly to not make the most of them. Even better,  there are some fantastic regional farmers markets that are only a short drive from Melbourne's CBD. So why not escape the city and go exploring the countryside.
Doing your weekly shop is a weekend tradition for most people and there is honestly no cheaper way then to visit a local farmers market. Melbourne has an ever-growing number of markets, which we posted about here; however if weekends are more about adventures and escaping the city then we have a list of amazing regional markets to visit.
Stallholders come from local properties and farms within the region with bucket loads of produce to share with the surrounding community. One of the best parts about visiting regional markets is not only the fresh and delicious produce but the community spirit. The whole township shows up to support each other trading jams and chutneys for fruit and vegetables, and even offering local made wool and knitted products such as scarves, gloves and hats to keep you warm in the brisk country air. It's a refreshing change to the hustle and bustle of the city that will leave you reaping the rewards, especially your wallet with bundles of produce bought for half of what you would pay at big city grocers. It is honestly a great way to explore parts of Victoria you haven't seen while doing your weekly shop all at the same time.
So why not take some time next weekend and escape to the country. While there are hundreds of regional areas that offer markets, below are some of our favourites that are only a short drive from Melbourne. They also have some great cafes and stores to explore so after you have finished your shop you can indulge in more of what the locals have to offer.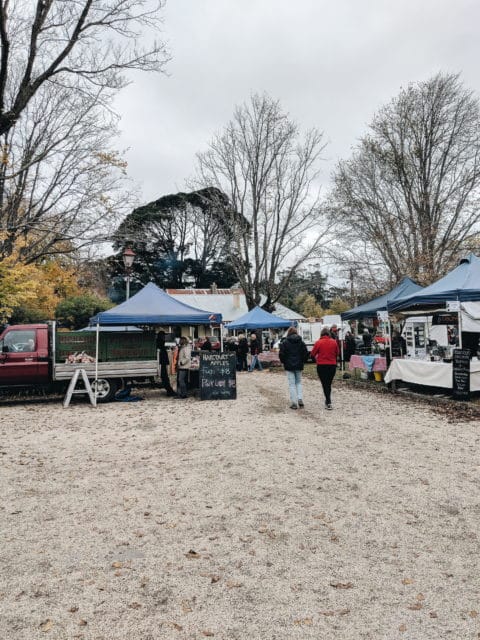 Trentham Farmers Market
Trentham Town Square
27 High Street
Trentham, Victoria 3458
Australia
3rd Saturday of each month, 9am to 1pm
Ballarat Farmers Market
Windmill Drive
Lake Wendouree
Ballarat, Victoria 3355
Australia
Every 2nd & 4th Saturday of each month, 9am to 1pm.
Barwon Heads Farmers Market
Community Hall
Hitchcock Ave
Barwon Heads, Victoria 3227
Australia
Last Saturday of every month, 9am – 1pm.
Healesville Organic Market
Coronation Park
River St & Wilson St
Healesville, Victoria 3777
Australia
Each Saturday Morning, 8am to 1pm.
Bendigo Prince of Wales Showgrounds Market
Prince of Wales Showgrounds
Holmes Road
Bendigo, Victoria 3350
Australia
Every Sunday 8.30am to 3pm (except major annual events)
Daylesford Farmers Market
Daylesford Railway Station
18 Raglan Street (Midland Highway)
Daylesford, Victoria 3460
Australia
Every Sunday 8am-1.30pm
Geelong Showgrounds Market
Cnr Breakwater Road & Carr Street
East Geelong, Victoria 3219
Australia
Every Sunday, 8am to 2pm (except during Geelong Show – October)
Woodend Village Lions Club market
Around the Community Centre and Visitor Information Centre
High Street
Woodend, Victoria 3442
Australia
3rd Sunday of each month (except June-August), 9am to 3pm
Yarra Valley Regional Farmers Market
Historic Barn
Yering Station Vineyard
Yarra Glen, Victoria 3775
Australia
3rd Sunday of each month, 9am to 2pm
For a further list of both regional and metro farmers markets visit,
Victorian Farmers Market Association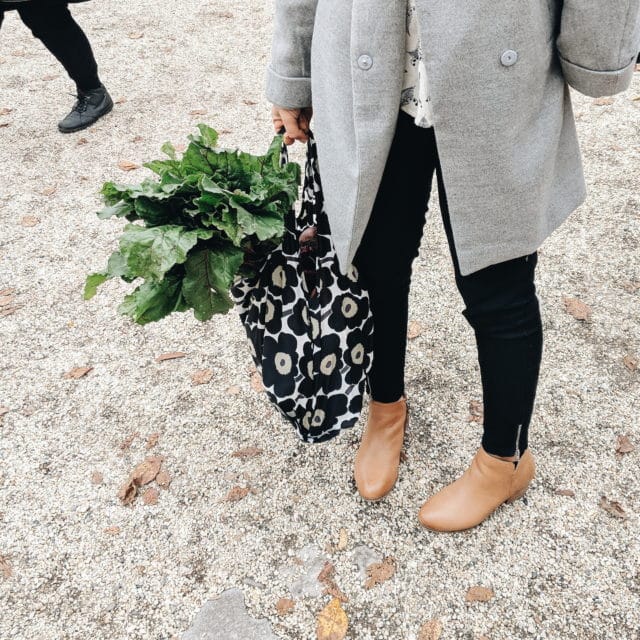 return to news