Portuguese Honey and Orange Cake
Spring has sprung and it's time to whip out those long lost cake recipes that are perfect for spring picnics in the sun. While the sun hasn't quite warmed up enough yet for some (I'm talking to you Melbournians), there is no reason not to enjoy some delicious afternoon tea. And, have we discovered a classic recipe for you! Not too sweet, and certainly not bland this Portuguese Honey Orange cake by Adam Liaw is a brilliant twist to jazz up the classic tea cake.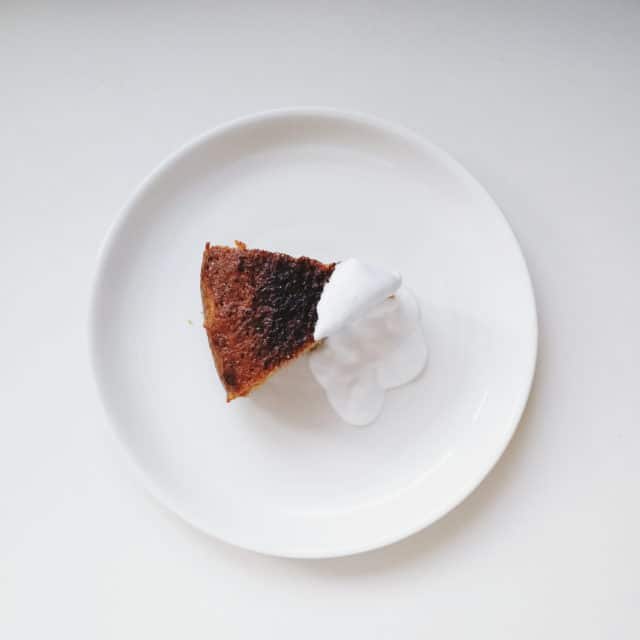 The recipe is super simple, and extremely quick to make which for busy working families, or time poor individuals, is a win win! And plus, the ingredients aren't expensive or hard to find either, so you won't be breaking the bank either, or pulling your hair out running to specialist grocers.
Give it a go this weekend!
Ingredients
2 cups plain flour
1 cup almond meal
2 tsp baking powder
½ tsp salt
4 eggs
1 cup honey
1 cup olive oil
rind and juice of 2-3 oranges (1 cup juice)
icing sugar, to dust
Method
1. Heat your oven to 160°C and mix the flour, almond meal, baking powder and salt together in a bowl.
2. In a separate bowl, whisk eggs and honey together until well combined and lightly fluffed, then whisk in the olive oil, orange juice and rind.
3. Carefully fold the dry mixture into the wet mixture until combined.
Lastly, transfer into a greased and lined cake tin, (a 22cm round cake tin works best).
4. Bake for approximately 1 hour or until cooked through (a skewer inserted into the cake should come out dry).
Allow the cake to cool completely before dusting with icing sugar. I also love to serve single portions with a generous dollop of greek yoghurt, and for the honey-loving-obssessed a drizzle over the yoghurt.
Click for the Recipe from goodfood.com.au
return to news