Izy Hossacks Hot Cross Bun Loaf
It's that time of year again- Easter, where chocolate and the smells of cinnamon fill your kitchen. It's one of our favourite times if year, why? Because this recipe for Hot Cross Bun Loaf recipe by Izy Hossack is one of our favourites that we love to revisit every year. It's a new take on the traditional bun that will shack up your Easter.
What could be better than a dozen hot cross buns around Easter than a entire loaf of the deliciously spiced doughy goodness. If you can't tell, we are obsessed with this Easter favourite. But are constantly devastated when the small little buns are eaten far too quickly, and disappear before you know it. Now, baked in a glorious loaf, thanks to this amazing recipe from Izy Hossack at Top with Cinnamon,  you are free to cut your own very thick and self-indulgent slice… or two or three. It's Easter after all, we won't judge.
Easter is also the perfect time to exercise balance. At Crisp we believe in a balanced lifestyle where food is not restricted, and family gatherings and special occasions aren't dulled by the need to restrain from eating all the 'naughty foods'. Yes Easter is all about the Chocolate, so enjoy it. Take a weekend to be with family and enjoy all the traditional foods, and chocolate that you would normally avoid. Enjoying this time won't undo the hard work, but it will guarantee many a smile and a more stress free holiday. At the very least, give this recipe a try, whip up this amazing loaf, and indulge in all the aromas which fill your kitchen.
There's something so comforting and nostalgic about toasting hot cross buns, give it a go, you won't be disappointed!
Click here for the full recipe and further details.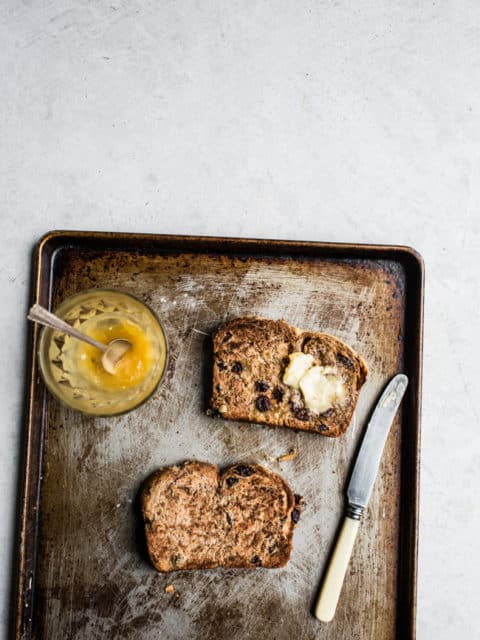 return to news