CASTAGNACCIO (Chestnut Flour olive oil cake)
This traditional Tuscan 'Poor man's' cake screams winter warmth. Chestnuts, being a winter staple in a Mediterranean diet, this cake pairs perfectly for a cold winter's day with a hot cup of tea or strong mug of coffee.
If you haven't tried chestnuts before this is the year to give them a go, they are a delicious addition to many recipes, or simply roast them in the oven and eat them warm freshly cracked out of the shell.
Regardless this classic Italian olive oil cake is a must try on your list of winter treats. Its quick, its simple (seriously it's a 3 step recipe) and it's gluten free. It will satisfy the sweet tooth and the savoury – obsessed. No matter your taste preference, this is for you.
Ingredients
400 g chestnut flour (almond meal can also be used in substitute)
½ glass extra-virgin olive oil
80 g pine nuts
200 g peeled walnuts
50 g raisins
A few sprigs of rosemary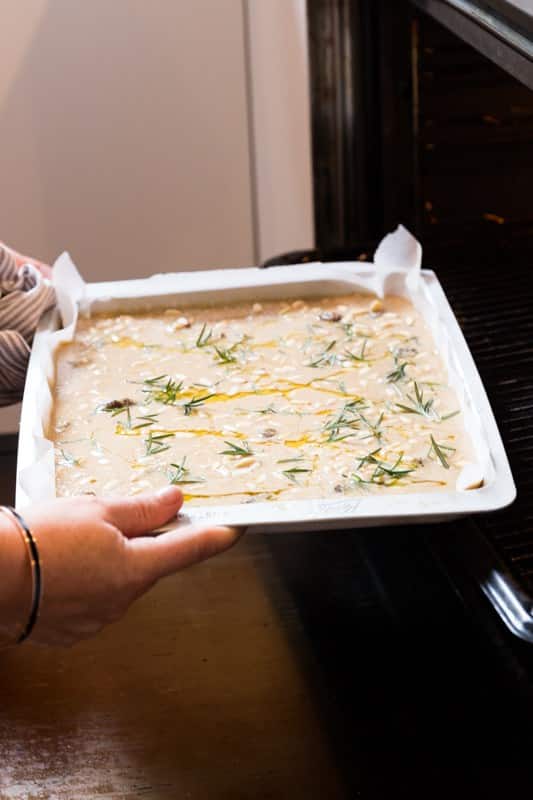 Simply begin by sieving the flour and adding about 400ml of warm water until the mixture is smooth and creamy.
Next, Soak the raisins and the pine nuts for about 10 minutes in warm water, then rinse.
Pour the mixture into a shallow baking tin/tray and finally, top the castagnaccio mixture with rosemary needles, pine nuts, raisins, walnuts and a drizzle of oil.
Cook in a fan forced oven at 200°C for about half an hour, the top should be golden brown.
Serve with a big pot of tea or a large cup of coffee; Eat it while working; while reading a good book, or watching a great movie. Share it with friends or eat the entire tray to yourself. The options are yours.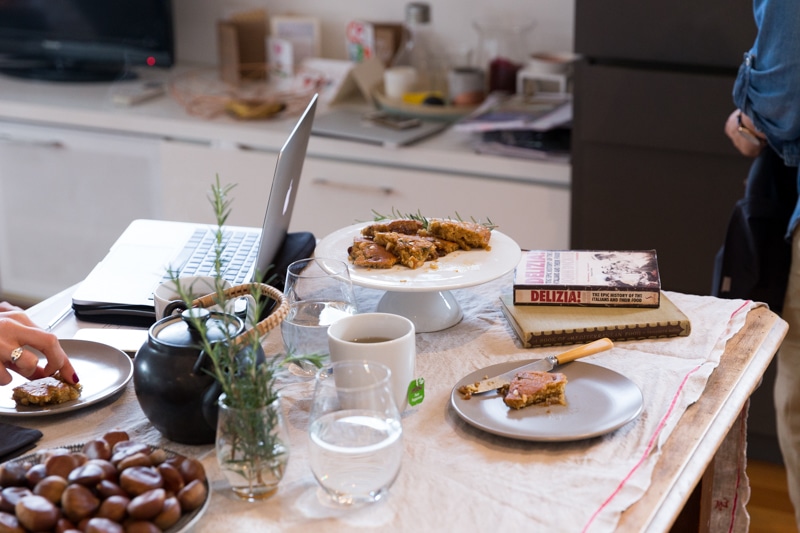 return to news