Maple Roasted Carrots
Even though Australia doesn't experience the quintessential white Christmas. Nothing says December more then recipes that are filled with aromatic spices and sweet flavours like cinnamon, cumin, or maple. But with so much eating on the menu for Christmas Day, it's hard to get a balance of dishes that pair well.
So to help you get into the festive spirit we've found a delicious recipe, perfect as a side dish to add to your Christmas feast. This Maple Roasted Carrot recipe from thealimentalsage.com is so simple and extremely delicious. Aside from Christmas, they make the perfect addition to a Sunday roast, to accompany any summer BBQ, or dinner with family and friends. After all, who doesn't love sweet and caramelised roasted carrot.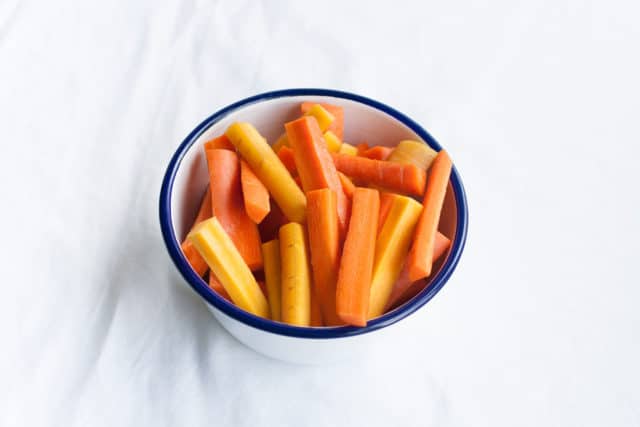 Serves 4-6 (as a side).
For the carrots
500-600 g carrots (approx. 5-6 large ones)
1 tbs maple syrup
1 tsp cumin seeds, toasted
2 tbs olive oil
For the tahini yoghurt
1 garlic clove, crushed (we used fermented black garlic)
60 g (or 2 generous tbs) of full fat Greek yoghurt
1 tbs hulled tahini
2 tsp lemon juice
Method
Preheat oven to 220 C.
Wash and dry carrots, then cut into even sized batons.
Toast cumin seeds in a dry saucepan and then bruise seeds slightly with mortar and pestle to release aroma.
Add cumin seeds, maple, olive oil, salt and pepper to the carrots and mix thoroughly.
Place carrots of lined baking tray and place in the preheated oven.
Roast for approximately 30-40 minutes or until carrots are tender, check on them periodically and rotate if needed to prevent them from burning.
Whist the carrots are cooking – prepare the tahini yoghurt sauce.
In a small bowl, gently beat together yoghurt, tahini, lemon juice and crushed garlic with a fork, and season to taste.
For some extra green, top with a decent handful of fresh coriander.
Spice things up this Christmas and give this recipe a go in your kitchen!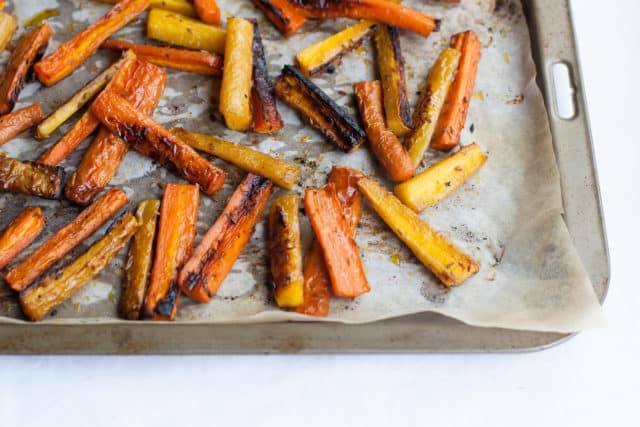 All photo's and recipe copyright of Camilla Ferraro, The Alimental Sage.
For more delicious recipes visit thealimentalsage.com .
return to news